Have you been asked to provide a reference for a law or medical school applicant? If so, you must submit your reference online.
---
Law Applicant Reference
Before you submit your reference for a law school applicant, ensure that:
you have a valid email address.
you know how to create PDFs and/or scan documents.
How to Convert a Word Document to a PDF
1. Open Your Word Document
Once the Word document is open, click "File", then "Save As", and select the location where you want to save your document.
Tip: Save your document to your desktop so that you can easily find it.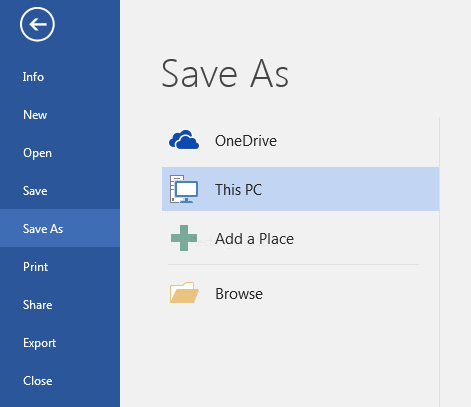 2. Change "Save As" File Type to PDF
Under the file name, select the PDF option from the drop-down menu for the "Save As" file type. Your file name will now change from a .docx to a .pdf.
Tip: To avoid upload errors, do not use special characters or spaces in your file name. Underscores are acceptable.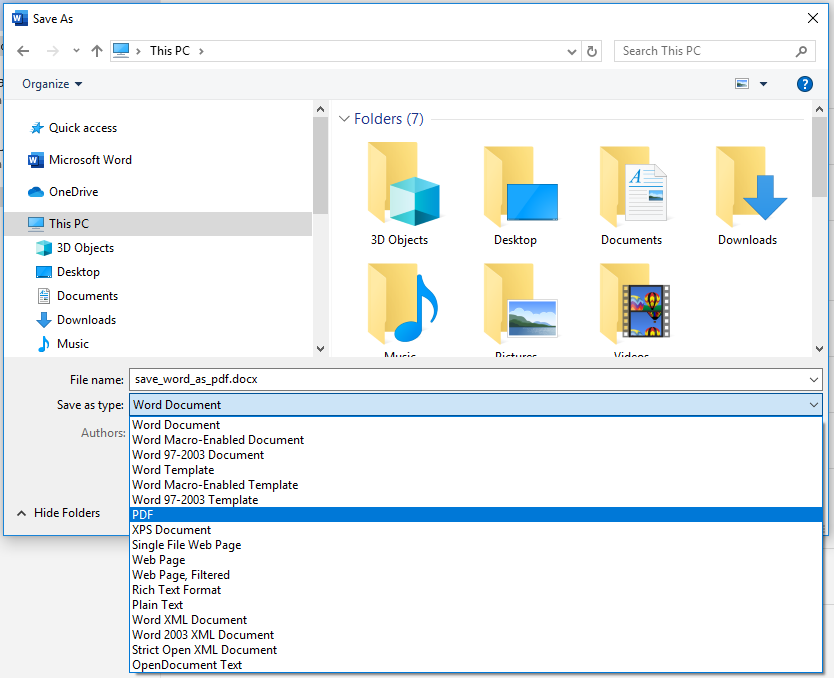 3. Save Your PDF
Select "Save". Your Word document is now a PDF.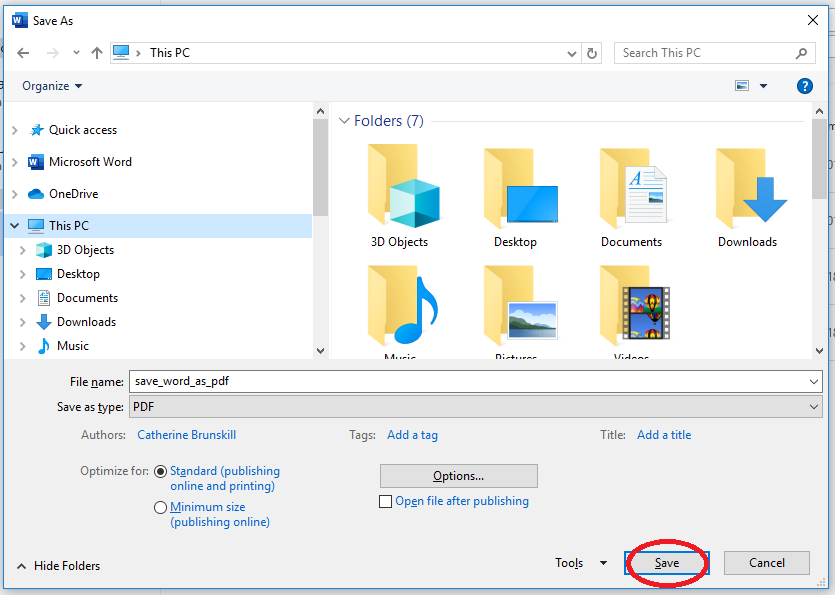 4. Upload Your PDF
Once you have saved your PDF, browse to where you saved it and upload it to the reference.
Tip: Your PDF will show up as an icon on your computer screen.
How to Scan a Signed Document
1. Ensure Your Scanner is Properly Installed
To check if your scanner is properly installed, open the "Start" menu and click "Devices and Printers". If you cannot automatically find your scanner, add it using the "Add a Device" option for wireless printers or the "Add a Printer" option for wire-connected scanners and printers.
2. Print the Document
Open the reference, select "File", then "Print". Choose your printer.
3. Sign the Document
Sign the document in the required fields, ensuring all information is legible and accurate.
4. Scan the Signed Document
Place the document on the scanner, then select "Scan", paying attention to the orientation of your document (portrait, landscape, text facing up or down). Your scanner should automatically send the scanned PDF file to your connected computer. Otherwise, select "Scan to Email Address" and manually enter your personal email address.
5. Collect Scanned Document and Save to Desktop
Once you receive the scanned PDF file, save it to your desktop.
6. Send Your Signed Form to the OUAC
Return to the secure online form, which was emailed to you from: referee@ouac.on.ca.
Click the hyperlink in the email and fill out the online form.
Attach your letter in the File Upload section by selecting "Browse" and upload your PDF letter from your desktop.
Click "Save" and review your entries.
When you are ready to submit your online form and letter, click "Submit".
---
Medical Applicant Reference
In order for referees to provide uniform information that admission committees are specifically looking for from the reference process, every referee will be asked to fill out a Confidential Assessment Form (CAF). Additional letters of reference are not accepted.
Before you submit your reference for a medical school applicant, ensure that:
you have a valid email address (i.e., a business or university email address rather than a personal email address).
you fill out a Confidential Assessment Form (CAF). OMSAS will not accept additional letters of reference.
How to Complete the Confidential Assessment Form (CAF)
If a medical school applicant selects you as a referee, you will be notified about completing an online CAF in a protected environment.
On the CAF, you will be asked to respond to the following:
Would this applicant make a good physician?
Rate the applicant on each of the following attributes:

Communication skills
Problem-solving skills
Professionalism (e.g., commitment to ethical practice, standards of behaviour and accountability to others)
Empathy (e.g., demonstrating consideration of others' perspectives)

Identify and comment on 1 area of improvement for the applicant.
Share any other information you feel may be relevant to a medical school's admission committee.
To make corrections after submitting your CAF, use the reset link at the top of your form.
Reference deadlines vary by university. It is the applicant's responsibility to inform you of the deadline to submit your CAF.
---
Email us if you have any questions or would like help with your CAF.